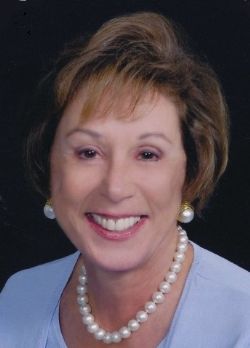 Memorial Service
St. Peter's Episcopal Church
320 St. Peter Street
Kerrville, TX 78028
Friday, March 31, 2023
2:00 PM
Map & Directions


Send Flowers
Jean Pittman
of Kerrville, TX
May 8, 1941 - March 6, 2023
---
Carolyn Jean Pittman, 81, passed away on March 6, 2023, in a San Antonio hospital after a lengthy illness.

She was one of twin girls born to Floyd Glen Galloway and Lucille Davenport Galloway on May 8, 1941 in Vandalia, Illinois. She married Wesley Pittman on November 7, 1980 in Midland, Texas.

Jean was preceded in death by her parents and her sisters Marilou Theunissen and Patricia Ann Hill.

Survivors include her husband, Wes; her daughter Stephanie Schweinfurth (Ted) of Austin and Dallas, and son Stanley Beard, Jr. (Julie) of Houston; her stepdaughter Karen Pittman of Austin and stepson Wesley Pittman, Jr. of Santa Fe, New Mexico; twin sister Jane Acord (Woodrow) of Norman, Oklahoma; grandsons Dr. Wil Furth of Oakland, California and Stewart Schweinfurth of San Francisco, California; and granddaughter Daley Beard of Houston.

Like many families whose breadwinner was employed by a major oil company, the family moved frequently. Jean moved from Vandalia to Mount Pleasant, Michigan to Grand Rapids, Michigan to Tulsa, Oklahoma to Shreveport, Louisiana to Ardmore, Oklahoma. She arrived in Ardmore as a freshman in high school and forever afterwards considered Ardmore her hometown. Jean moved to Midland, Texas in 1962.

Jean was a vivacious dynamic individual. She never met a stranger. She would talk to anyone she happened to meet anywhere. Jean had a penchant for art, color and design and became a licensed interior designer, establishing and managing a thriving and prosperous interior design business in Midland. She was active in her church, The Junior Women's Club, Junior League, and the Second Tuesday Club, the latter being a club for Junior League sustainers. She was elected to the board of the Midland County Hospital District, eventually becoming Board President. She cofounded with another lady a woman's securities investment club which exists to this day. She also became a licensed aircraft pilot and a good sailor and deckhand on an ocean-going sailboat.

Until recently, Jean was active athletically. In her earlier years Jean was a winning tennis player, runner, skier and competed in at least one triathlon.

When Jean and her husband acquired a home in Taos, New Mexico, she became an accomplished weaver, showing and selling her woven pieces in galleries in Taos and Santa Fe, New Mexico.

Jean and her husband moved from Midland to Kerrville in September, 2018, where she became active in her church, the Hill Country Quilt Guild, the Modern Quilt Guild and Riverhill Country Club Women's Association.

A memorial service will be held Friday, March 31, 2023, at 2:00 PM at St. Peter's Episcopal Church in Kerrville.

Memorials may be given to St. Peter's Episcopal Church, 320 St. Peter Street, Kerrville, TX 78028 or to Hill Country Youth Ranch, P.O. Box 67, Ingram, Texas 78025-0067.



5 Condolence(s)

Sara Fry
Midland, TX
Saturday, March 18, 2023
I know Jean is resting in peace but we are sad to know that she has left us. I enjoyed her friendship in Altar Guild at Christ Church Anglican, Midland. She was wonderful and accomplished in all that she did. May the Peace of the Lord be with you.
Sara Fry

Kathy Lee Hakala
Ingram, TX
Friday, March 10, 2023
I will miss the times I shared with Jean
at Starbucks talking about quilts & art.
She always made me laugh. I miss you,
dear friend.

Debbie Kenyon
Kerrville, TX
Friday, March 10, 2023
Forever in my heart! Prayers for all family members.

Jim and Rita Arket
Kerrville, TX
Thursday, March 9, 2023
May love and memories help soften your sorrow and fill you with God's peace. Jean was such a special lady. She always greeted us with a smile on her lovely face. She will be missed by all.


Gordon Marcum
Houston, TX
Tuesday, March 7, 2023
Dear Wes, Stephanie and Stanley,
You are in our prayers. We are so very sorry to hear about your loss. She had been a close friend since 1962 when we were at Oklahoma University then renewed our friendship when we moved back to Midland in 1972. Jean was a remarkable Mom, friend and artist. She will be missed. May God bless you.
Yours in Christ,
Gordon Marcum