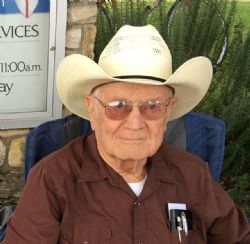 Funeral Service
St. Peter's Episcopal Church
320 St. Peter Street
Kerrville, TX 78028
Saturday, March 18, 2023
11:00 AM
Map & Directions


Send Flowers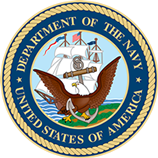 Leonard D. Jeffery

of Kerrville, TX
May 5, 1925 - March 6, 2023
---
Leonard D. (Jeff) Jeffery, 97, of Kerrville, Texas, passed away peacefully at home on March 6, 2023. He was born in Greenwood, Nebraska to Reverend Leonard Stanley and Lilian E. Jeffery. He married Geane Alida Brogniez on November 12, 1945 in Houston, Texas.

Jeff attended Central Elementary School in El Reno, Oklahoma, later moving to Brownwood, Texas where he graduated from Brownwood High School. He began college at Texas A & M University, joining the NROTC. Jeff then transferred to Rice University, attended Navy V-12 training and received his Commission. He completed his training at Harvard University Naval Communication School. Jeff served in the Navy in WW2 as the Officer in Charge of Registered Publications and Officer in Charge of Code Room, 15th Naval District, Balboa, Canal Zone. Following his naval service, Jeff returned to Rice University, graduating with a degree in Mechanical Engineering.

Jeff started his long and interesting career as a pipeline engineer with Gulf Refining Company. He later accepted a new opportunity with Pipe Line Technologies (Pipe Tech) moving his family first to Tehran, Iran, then later to the Hague, Netherlands. In his 11 years overseas as Managing Director with Pipe Tech, he was involved in oil pipeline projects in Europe, Africa and the Middle East. Returning to Houston in 1973, he managed projects in Australia, New Zealand, Thailand and other free world countries. Jeff finished his exciting career in Houston, working for Flour Ocean Services and Bechtel Petroleum. Upon retirement, Jeff and his wife Geane settled in their forever home in Kerrville, Texas.

Jeff's extensive time spent overseas facilitated his inquisitive nature, interest in history and love for travel. He was good natured, positive and outgoing, and developed many friends over his long life. Jeff possessed a wealth of knowledge of different areas in the world from his travels and had many interesting stories to tell of places he had been and things he had seen. In his later, golden years, Jeff found his greatest pleasures from his life at home in Kerrville with his family and many friends.

Jeff was preceded in death by his parents, Leonard and Lilian Jeffery, his wife, Geane A. Jeffery, his two sons, Leonard C. Jeffery and George P. Jeffery and his grandson, Jeffery J. Milne.

Jeff is survived by his daughter Alida (Jim) Milne, granddaughter Rebecca (Ross) Davis and their children Reese, Rylee, Reagan and Renner; daughter-in-law Sheryl Roller and grandson Michael and his daughter Kailey, granddaughter Shannan (Tracy) Walter, and their children Lewis and Danielle, Alex (Allie) Walter and their children Maddie and Tate.
Funeral services will be held at 11AM, Saturday, March 18, 2023 at St. Peter's Episcopal Church, Kerrville, Texas. Reverends Bert Baetz and Mike Wheeler officiating.

Memorials may be given to St. Peter's School, Kerrville, Texas.





2 Condolence(s)

Michael R. & Sammie Van Winkle
Colorado Springs, CO
Thursday, March 16, 2023
Our Condolence. May the Peace of The Lord be with you all as you grieve the passing of Jeff. We will always cherish the memories of him and his service to St Peter's and the Kerrville Community.

Martha Ann & Joe
Mayaguez,
Friday, March 10, 2023
Our brother-in-law