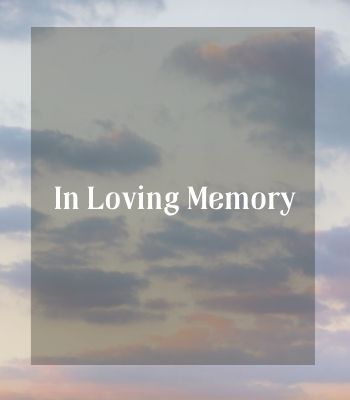 Funeral Service
Resurrection Lutheran Church
2215 Llano St.
Fredericksburg, TX 78624
Saturday, March 11, 2023
10:30 AM
Map & Directions


Send Flowers
Blanco Cemetery
Blanco, TX


Send Flowers
Margaret Louise Hyde White
of Blanco, TX
May 21, 1928 - March 9, 2023
---
Margaret Louise Hyde White, 94, of Blanco, Texas, passed away Thursday, March 9, 2023 at her home. Margaret was born on May 21, 1928, at the Hyde ranch at Mountain Home, Texas, to the parents of Mattie Johnson-Hyde and Hiram Preston Hyde.

Margaret went to school at Mountain Home, Texas and graduated from Tivy High School in Kerrville, Texas. She also attended business school in San Antonio, Texas.

Margaret married J.W. White on June 2, 1946, at the Hyde ranch in Mountain Home, Texas. They settled in Kerrville, Texas and had three children Linda Kay White, Jake Wendell White, and Rickey Luis White. Margaret and J.W. moved to San Antonio, Texas in November 1958. After raising their children, they then moved to out skirts of Blanco, Texas on June 7, 1978.

Margaret worked many jobs in San Antonio. She was a city crossing guard, a cafeteria cook for the North East Independent School District, and then went on to work for the Army and Air Force Exchange Service until her retirement on December 20, 1991.

While living in San Antonio, Margaret and J.W. were members of Concordia Lutheran Church until they changed membership to Resurrection Church in Fredericksburg, Texas. Margaret has been a long-time member of Hermann Sons Life, Vinita Lodge #15 in San Antonio, Texas.

Margaret has four grandchildren: Tamra Schroeder, Erica Schroeder and her husband Ernie Schroeder, Tracy Shamon and her husband Greg Shamon, and Rickey Preston White. She has eight great-grandchildren: Ashley Schroeder, Kasey Frazier, Stephanie Schroder, Emma Shamon, Jake Shamon, Sara Schroeder, Sean Schroeder, and four great-great-grandchildren: John Antony Schroeder, Braxton Frazier, Mckenna Frazier, and Magie May Schroeder.

Services will be held at 10:30 AM, Saturday, March 11, 2023 at Resurrection Lutheran Church in Fredericksburg, Texas, officiated by Pastor Garrett Buvinghausen. Interment will follow at Blanco Cemetery, Blanco, Texas.