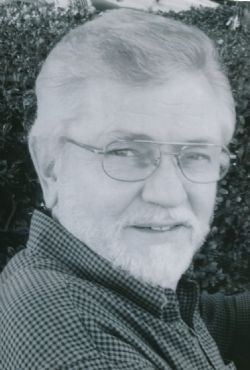 Visitation
Grimes Funeral Chapels
728 Jefferson St.
Kerrville, TX 78028
Tuesday, March 14, 2023
2-6 PM
Map & Directions

Visitation
Grimes Funeral Chapels
728 Jefferson St.
Kerrville, TX 78028
Wednesday, March 15, 2023
8 AM-12 PM
Map & Directions


Send Flowers
Celebration of Life & Memorial Service
Glen Rest Cemetery
2000 Memorial Blvd.
Kerrville, TX 78028
Wednesday, March 15, 2023
2:00 PM
Map & Directions


Send Flowers
Michael Lee Heyn Sr.
of Ottawa, KS
January 13, 1942 - March 10, 2023
---
Michael Lee Heyn Sr., dedicated husband, father, brother, uncle, grandfather, great-grandfather, and friend, passed peacefully from this life on Friday, March 10, 2023, at the age of 81.

Michael was one of 13 children born to Adolf and Amelia Heyn in Moose Lake, MN, on January 13, 1942. As a young man growing up on a dairy farm, he learned many lessons which led to his strong work ethic throughout his life. He worked as a home-builder for 30+ years before transitioning to the Operations Director for Kerrville ISD, retiring in 2007.

After graduating from Sweeny High School here in Texas in 1960, he met the love of his life, Jane, at a family wedding. Michael and Jane were married on November 22, 1961, in Alexandria, MN. His proudest accomplishments were his 4 children, Lisa, Dawn, Lee, and Matthew.

During his life, Michael was a photographer in the US Army National Guard and Reserve. He loved music, singing, guitars, and he especially enjoyed listening to Elvis Presley and Neil Diamond. His passion for fly-fishing and travel took his family across the country in various motor homes as he was always up for new adventures. Michael enjoyed spending time with his family as he loved them very much. He was always involved and interested in the lives of his grandchildren and great-grandchildren. He cherished his time with his brothers and sisters as well, especially during their annual reunions. Michael was known as a ''sharp-dressed man'' who loved smoking pipes with his sons and grandsons, and frequently indulged in Bluebell Ice Cream. Everyone who knew Michael knew that he was an extremely kind, loving, gentle, and peaceful person. Other descriptors of him are honorable, humble, hard-working, faithful, patient, and steadfast. Michael, an avid churchgoer, loved to read the Bible and had a strong faith in Jesus Christ.

Michael is survived by his wife, Jane Heyn; his children, Lisa Cowart (Dan), Dawn LaRonde (Gary), Michael Lee Heyn , Jr. (Laura) and Matthew Heyn (Melinda); siblings, Kay Watson, Lois Schlamp, Eileen Heyn, and John Heyn; loving grandchildren, Dustin Cowart (Jessica), Crysta Cowart, Trevor Crawford (Shannon), Adam Cowart, Anna Jones (Wade), Madison and Leighton Heyn, Brandon and Shane LaRonde, and Jessica, Christopher and Hope Lawson; great-grandchildren, Hudson, Cora and Rowan Cowart, Noah and Ivy Crawford, Jack Jones, Raelee and Marley Humphrey. He will be forever in their hearts and missed every day. We know we will see him again.

Visitation will be held at Grimes Funeral Chapels Tuesday, March 14, 2023 from 2:00PM to 6:00PM and Wednesday, March 15, 2023 from 8:00AM to 12:00PM. A celebration of life and memorial service will be held at Glen Rest Cemetery at 2:00PM on Wednesday, March 15, 2023.

Flowers and condolences can be sent to Grimes Funeral Chapels of Kerrville, Texas (www.grimesfuneralchapels.com). In memory of Michael, donations can be made to your charity of choice.



6 Condolence(s)

LaVerne and Rick Boles
Mountain Home, TX
Sunday, March 26, 2023
I am so sorry that I just learned of Mike's passing. My condolences to all of you. It was a pure joy to work with Mike at KISD for so many years. I'll sorry remember when Lee was my student at Ingram. Praying for your peace and comfort in this tremendous loss to your family.

Ron and Mary Nell Canter
Kerrville, TX
Friday, March 17, 2023
Dear Jane and family,
We were so saddened to learn of Mike's passing. Not sorry for him but sad for all of you as we know the love y'all have for him and how greatly he will be missed until you join him in heaven. Mike was a friend and most respected man and there is no doubt where he is now. It helps to know that he is with his Lord and loved ones who have gone before. God is our rock and our strength in these difficult times of life and we know He is with you and guiding you through this time of loss. Our love to all of you.

Loren S Churchill
Boerne, TX
Thursday, March 16, 2023
I'm sorry to hear about his passing.
I'll be keeping the Heyn family in my prayers.

Tim and Janie Davis
Austin, TX
Wednesday, March 15, 2023
So sorry….Hugs and prayers for Lisa and the family.

Marilyn J Johnson
Kerrville, TX
Tuesday, March 14, 2023
Dear Jane:

Our thoughts and prayers are with you and your family at this time.

Mike was always happy with a big smile and appeared that he never met a stranger...

Blessings,
Charles P. and Marilyn Johnson

Cathy Itz
Kerrville, TX
Tuesday, March 14, 2023
Dear Jane and family: My deepest sympathy ! When I think of Mike, I always remember the twinkle in his eye and a sweet smile. Pray that God's love will bring peace and comfort to each of you. Much love, Cathy