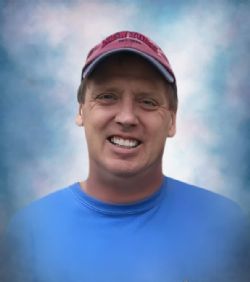 Graveside Service
Garden of Memories Cemetery
3250 Fredericksburg Rd.
Kerrville, TX 78028
Tuesday, May 16, 2023
2:00 PM
Map & Directions


Send Flowers
Michael Ward Sellers
of Kerrville, TX
April 30, 1964 - May 10, 2023
---
Michael Ward Sellers, 59, of Kerrville, passed away May 10, 2023.

He was preceded in death by brother, Clyde William Sellers; grandparents, Johnnie and Iva Sellers; granny, Dorthey Kennedy; and grandfather, Carol Ferguson.

Survivors include parents, William and Brenda Sellers, and numerous aunts, uncles and cousins.

Mike graduated from Bastrop High School. He graduated with friends that he went to school with all his life. Those childhood friends remained close to Mike to the very last day.

Traveling, going to concerts, riding his bike, and watching a beautiful sunrise or sunset on a beach were some of his favorite passions. He took time to enjoy the scenery and had a gift for capturing their beauty in photographs. Mike enjoyed hanging out with his family, but he loved a good BBQ and spending time with friends. He loved to make people laugh and he never left you without a big smile and a hug.

There are a lot of people that need to be thanked for their continued help and support. A heartfelt Thank You to those childhood friends for always being there when he needed you or when his parents needed you.

Services will be held at 2 PM, Tuesday, May 16, 2023, at Garden of Memories Cemetery, officiated by Rev. Frankie Enloe.



6 Condolence(s)

Lori Stout
Kingwood, TX
Thursday, May 18, 2023
I miss you so much! I can't believe you are gone. The world will not be the same without you in it.

Kathy Galloway Jones
Montgomery, TX
Monday, May 15, 2023
Our deepest sympathy in you loss. We are praying for comfort and strength in the days ahead. May God bless you and sustain you. Love, Kathy and Tommy Jones

Lois Hulse
Kerrvilke, TX
Saturday, May 13, 2023
May God bless and keep the family safe.
Love to all of you,Lois

Darlene Norton
San Antonio, TX
Saturday, May 13, 2023
So sorry to hear about your son. Nancy & I will see you Tuesday.

Jennie Taylor
Kerrville, TX
Friday, May 12, 2023
Rest now you were loved.And will always be remembered by those who loved you!

Tracy Konvicka
Rockport, TX
Thursday, May 11, 2023
Bubba I will miss you dearly..I Love ya Cuz !!