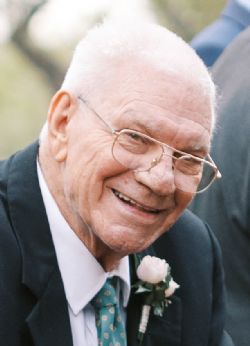 Memorial Service
Calvary Baptist Church
113 Methodist Encampment Rd.
Kerrville, TX 78028
Wednesday, May 24, 2023
5:00 PM
Map & Directions


Send Flowers
Fort Sam Houston National Cemetery
1520 Harry Wurzbach
San Antonio, TX 78209
Map & Directions


Send Flowers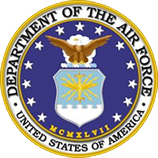 William Raymond Owen

of Kerrville, TX
May 4, 1934 - May 10, 2023
---
William R. Owen (Bill), 89 years old, formerly of Waco, Texas, passed away May 10, 2023 in Kerrville. He was born in El Paso, Texas to Raymond and Maudie Belle Owen May 4, 1934. He married Leslye Keys on August 2, 1958 in San Benito, Texas.

Bill graduated from Tarleton University in 1980. He taught Automotive Air Conditioning at Texas State Technical Institute in Waco for 20 years. He was a veteran of the Vietnam War and served as a navigator and then a pilot in the Air Force for 22 years. His most notable military commendations are the Purple Heart and the Oklahoma Meritorious Service Medal.

He was active in Baptist churches wherever he lived. He volunteered at a no kill animal shelter, a gun range and a Waco funeral home. He enjoyed spending time with family and friends.

Bill was preceded in death by his wife Leslye (2011) and brother Tom of New Mexico (2020). Survivors include: two daughters: Dawn Owen Kantor and husband Michael, Dana Owen Pill and husband Robert, along with six grandchildren and two great grandchildren; nieces Bobbie Delabarcena, Carmen Borden and Mary Osborn.

A memorial service will be held Wednesday, May 24 at 5:00pm at Calvary Baptist Church, 113 Methodist Encampment Road, Kerrville, Texas with Reverend K. Dwight Foster officiating. Military interment will be held Thursday, May 25 at Fort Sam Houston, San Antonio, Texas. In lieu of flowers, memorials may be made to local veteran's organizations, Freeman Fritts Vet Clinic & Shelter (Kerrville) or the Blind Dog Rescue Alliance.

The family wishes to express sincere thanks to the staff at Brookdale Kerrville AL for their kindness and care, and Reverend Dwight Foster and the church family at Calvary Baptist Church, Kerrville, Texas.



9 Condolence(s)

Tom and Carol Young
SanAntonio, TX
Wednesday, May 31, 2023
Rest In Peace, Bill. You are a lost to all that knew you and I feel privileged to be one that did..... where we all got our start as aldults long ago in in navigation Cadet Class 56-10. God Bless your family for their loss..

James body
Charlotte, NC
Tuesday, May 30, 2023
We will miss you. Class,56. 10

Lewis K Riggs
Milpitas, CA
Monday, May 29, 2023
We're so sorry for your loss and the loss of a good friend. We'll all miss him.
Sincerely, Lewis Riggs

JC Jones
Gallatin, TN
Monday, May 29, 2023
I first met Bill in 1955 when we entered the Air Force Aviation Cadet program. He was one of the finest people I have ever known. My thoughts and prayers are with his family. He will be sorely missed.
JC

Paul and Barbara Tatman
San Diego, CA
Monday, May 29, 2023
Our hearts go out to the family of Bill. We were bonded as friends forever while training together in the Air Force Aviation Cadet Corp. He is truly missed. Rest in Peace Bill.

Bellmead Funeral Home employees
Bellmead, TX
Thursday, May 18, 2023
Bill was a real treasure as a person and as a fellow employee.
We enjoyed working with him and he will be missed.
May the Lord bless his family.
Jimmy, Kim, Trish, Doris and Gail

Darren Keck
Mineral Wells, TX
Wednesday, May 17, 2023
A good man that taught me automotive A/C in the fall of 1990. It was the first class I set foot in after I arrived. He was a good teacher as well as human being. Godspeed.

Donna Johnson
WACO, TX
Wednesday, May 17, 2023
Dana, Dawn, and Family, So sorry for your loss of Bill. I knew him because of Leslye when I worked with her in sewing in Internationals at Columbus Avenue Baptist Church, Waco. Both he and Leslye were such upbeat people and a pleasure to know. God be with you. Donna Johnson

Eddie and Kay Robertson
Hewitt, TX
Tuesday, May 16, 2023
Bill was such a great and special man. We met Bill whe doing music at Bellmead First Baptist Church in Bellmead. TX. He ran the sound board firvthe church. He was at the back of the sanctuary but when people would come through those doors he always greated them with a smile and glad to have you. We considered him and Leslye sweet friends. We loved him and appreciated him. May God bless your family and brle near yo you in each tomorrows.