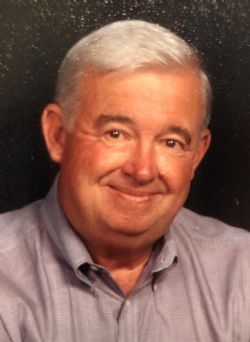 Funeral Service
St. Peter's Episcopal Church
320 St. Peter Street
Kerrville, TX 78028
Friday, May 19, 2023
10:00 AM
Map & Directions


Send Flowers
Japonica Cemetery
Hunt, TX


Send Flowers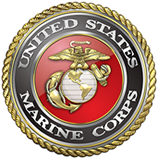 John Stanley Pipkin

of Hunt, TX
May 27, 1941 - May 15, 2023
---
John Stanley Pipkin, loving husband, father, grandfather, uncle, Marine and friend, passed into the light as dawn became day on May 15, 2023. Born on May 27, 1941 in Beaumont, Texas to Sara Jane Evans Pipkin and Roger Wilbarger Pipkin II, he was the first born of four boys. A natural leader, he stepped into his life with compassion, contemplation and courage.

Nicknamed ''Preacher'' by his family housekeeper, Cleo, he was full of curiosity, questioning everything and seeking truth and justice for all. He never lost his desire to understand the world around him. He loved people, was a true friend and genuinely met them where they were. He was a delighted conversationalist, as profound a listener as he was a speaker - a compassionate communicator. Always offering a bright smile and a contagious full belly laugh, he was fully available to the people he met.

John was a man of many interests and talents. As a boy, he loved to read and learn, to hunt and fish with his brother Lynn, to build things with his grandfather and to play war in the drainage ditch with his friends. He also loved playing sports - swimming, baseball, boxing and football. He helped guide his Beaumont High Baseball Team to win the 1959 State Baseball Championship. He always sought to keep fit and strong throughout his life. Even in recent years, he loved to take his beloved dog Maggie on daily 3 mile walks, mostly uphill and even in the Texas heat.

He loved his wife, Linda English Pipkin, of 61 years, who he knew in 1st grade, started dating in 10th grade and married while still in college. The life they created together was colored with love. They traveled through much adversity and loss early and saw their union as a balanced companionship. They supported one another with love, compassion, laughter and respect. He continued to look to her as his lighthouse, even as the clouds of dementia shadowed his path.

He attended the University of Texas, joining Phi Gamma Delta Fraternity and graduated from Lamar University in Beaumont, Texas with a Degree in Political Science. Linda and John returned to Austin where he completed a Masters in Political Science from the University of Texas.

Witness to the men leaving and those fortunate to return from World War 2, John believed in Duty to Country and Democracy. Although he was not drafted for the Vietnam War, he volunteered for service in the US Marine Corps as an Officer. This experience shaped the rest of his life. He not only learned to colorfully express himself, he learned the ''7 P's of Success'' and he learned that life is precious. ''Every Day's a Holiday, Every Meal's a Feast''. Upon his return from war, he taught Political Science at Lamar University for a year before taking over his family business. He then moved his family to Houston and he turned his efforts toward creating and craftsmanship. He built a business building homes and communities with love and quality for longevity.

He loved his children, delighting in their individual character and dreams. He expected the highest integrity but saw struggle and challenge as the ultimate test. To beat one's personal best was the best success. He was excited to know about their adventures and challenges. He was always a part of the various activities as coach, cheerleader and guide.

He loved to sit at the table, break bread with his family and was always grateful for the meal prepared, never criticizing or complaining. He acknowledged the effort and love and he enjoyed every bite, especially if there was chocolate.

John loved God. He was fascinated by the historic story, and he loved the lessons of humility, compassion and grace. He was a lifelong member of the Episcopal Church. He followed the ways of Christ in all that he did.

John is preceded in death by his parents, Sara Jane Evans Pipkin and Roger Wilbarger Pipkin II and, his bothers Roger Wilbarger Pipkin III, Lynn Gilbert Pipkin and Stephen Beauregard Pipkin and his brother-in-law, Dale Barnhill Elmore. He is survived by his wife, Linda English Pipkin; his children, Elizabeth Pipkin Pohl, Laura Pipkin Kramer, Catherine Pipkin Pickens and husband Christopher Pickens, and Stanley Pipkin and wife, Martha Kennan Pipkin; his sisters-in-law, Marsha English Elmore, Barbara Bradberry Pipkin, Denise Yencho Pipkin; his grandchildren, Robert Pohl, John Kramer and wife Ariane, Sam Pohl and wife Leanna and John Augustus Pickens; and his great-granddaughter, Eleanor Kramer; nephews and nieces, John ''Teak'' Elmore and wife George Ann, Meg Elmore, Josh Elmore and wife Alison, Mark Fehl and wife Roxy, Gilbert Pipkin, Ann Pipkin and Mark Pipkin, Roger Pipkin IV, Russell Pipkin and Sara Evans Pipkin Christ.

A special thank you to his caregivers, Carol Brothers, Sue Anne Streit, Angelica Garza, New Century Hospice and ''the Pip Crew'' for their loving care.

Funeral Services will be held on May 19, 2023 at 10am at St. Peter's Episcopal Church of Kerrville, Texas. Interment will follow at Japonica Cemetery in Hunt, Texas.

In lieu of flowers, donations may be made to Habitat for Humanity or a charity of your choice in remembrance of John.




7 Condolence(s)

Sharon Wood
Kerrville, TX
Thursday, May 18, 2023
Linda and family,
I am sorry for your loss. John, although I didn't know him very well, or very long, made a big impression on me. He was a sweetheart, and I know he was special to Dale. I'm praying for your comfort, and know you're all blessed by wonderful memories of John. God bless yall! Sharon Wood (caregiver of Dale Elmore)

Karen Davis
Mountain Home, TX
Thursday, May 18, 2023
John was most definitely the kindest soul I have ever encountered. I will miss his stories and his kindness to every living thing. My deepest condolences.

Robin Harrel
Kerrville, TX
Wednesday, May 17, 2023
I am so happy I got the chance to meet John and be a part of the Waldemar family. John was such a nice man. Much love to Linda, the girls and everyone. Prayers to you all.

Barbara Klingman
Guniison, CO
Tuesday, May 16, 2023
I miss his smile and his stories already.

Tweety Eastland
Hunt, TX
Monday, May 15, 2023
Our love and prayers are with you family beautiful famil

Alexia Marcoux-Zorrilla
Austin, TX
Monday, May 15, 2023
Dearest Pipkin family,
It's hard for me to describe my sadness and shared grief at losing John today. I like to think of our fathers as rejoining their friendship; kindred souls. I send you our love and understanding of this unique experience of having to say goodbye to one's father and life partner; for it is unique in each of our life experiences. I would like to be there this Friday and hope to be but may have to miss it because Miguel's father is now sick. Sending you so much love and compassion! Alexia and the family

Joshua L Marcoux
Austin, TX
Monday, May 15, 2023
Where do I begin? The current season we (the Marcouxs) find ourselves in has been very difficult. We have lost my father, uncle, one brother in law's mother, another brother in law's father just found out that he has pancreatic cancer and that it's advanced and now John. What a difficult time. That said, I firmly believe that today was a joyous reunion of John and Jesus. What a great example of calm, warm and strong faith, John was to me, my father, Robin, and so many others. My father loved John and looked up to him in many ways and today I firmly believe they too will reunite in heaven with our Lord. It will be a truly joyous occasion. May these and many other reunions and beautiful, sweet memories fill this void that he will leave and may this draw you all ever closer to each other and to our Lord. Our sincerest condolences and prayers are with you all through this. God bless you, Pipkins. We love you and are here for you in whatever small way we can be. - Joshua, Marcela, Cristian and Isabela Marcoux