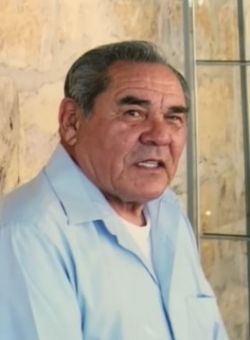 Visitation
Grimes Funeral Chapels
728 Jefferson St.
Kerrville, TX 78028
Monday, May 29, 2023
4-6 PM
Map & Directions


Send Flowers
Rosary
Grimes Funeral Chapels
728 Jefferson St.
Kerrville, TX 78028
Monday, May 29, 2023
6:00 PM
Map & Directions

Mass
Notre Dame Catholic Church
909 Main St.
Kerrville, TX 78028
Tuesday, May 30, 2023
10:00 AM
Map & Directions


Send Flowers
Garden of Memories Cemetery
3250 Fredericksburg Rd.
Kerrville, TX 78028
Map & Directions


Send Flowers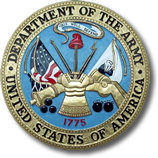 Oscar Nuncio Moreno

of Kerrville, TX
October 24, 1937 - May 23, 2023
---
Oscar Nuncio Moreno, 85, of Kerrville, TX, passed away peacefully on May 23, 2023, in Kerrville. Born in Nava, Mexico to Onofre and Elvira Moreno on October 24, 1937. He was married to Alma G. Moreno on April 1, 1986, in Kerrville.

Oscar was a Kendall County Sheriff's Department Deputy, retiring in 2010. He also retired from Camp Stanley Army Facility in San Antonio. He enlisted in the U. S. Army and was honorably discharged in 1957.

Oscar was a Texas Hill Country legend to those who knew and loved him. He was an avid fisherman, hunter, outdoorsman, and small rancher, spending many years attending to his own piece of the Texas Hill Country. He was an amazing carpenter, stone layer, and overall hardworking man. There wasn't anything he couldn't build or repair. When he shook your hand, one always noticed his incredible grip strength. Oscar's true passion in life was law enforcement. He was proud to serve the people of Kendall County and later served the County Judge as a bailiff.

Oscar was a serious man but had his own sense of humor. His family and those that knew him will remember many conversations and all the stories. He loved to talk about his childhood, the Army and working at Camp Stanley. When Oscar wasn't attending to the needs of others or his animals, he could be found watching his favorite Westerns or playing the lottery. He loved his scratch-off tickets!

Oscar was preceded in death by his parents, Onofre and Elvira Moreno; sister, Feliz Page; brothers, Claudio, Onofre Jr. and Hector Moreno.

He is survived by his wife, Alma Moreno; sisters, Aurora Moreno, Linda Lemn and Yolanda Pacheco; children, Mary Baker, Diana Moreno, Norma Moreno, Victor Moreno, Sylvia Harrison and Melinda Wind; 12 grandchildren; and 8 great-grandchildren.

Visitation will be held from 4-6 PM, with Rosary following at 6 PM, on Monday, May 29, 2023, at Grimes Funeral Chapels.

Mass will be held at 10 AM, Tuesday, May 30, 2023, at Notre Dame Catholic Church, with Father Rafal Duda as celebrant. Interment will follow at Garden of Memories Cemetery.

The family wishes to extend their sincere thanks to the Kerrville Veterans Administration Medical Center for all their loving care and kindness.



8 Condolence(s)

Carol Isaacks
Kerrville, TX
Wednesday, May 31, 2023
Rest in peace my friend love to your family.

Bryan Harrison
Ft. Bragg, NC
Monday, May 29, 2023
Hey Grandpa,

Your passing hurts but at the same time, it makes me happy to know you are in a better place. I will never forget the times we spent together, the memories we shared, and moments you smiled. Catching you smile was rare but when it happened, it was true happiness. I appreciate the love you showed our family and always blessing us with your time when we visited. You watched me, Amber, and Micah grow up. Hearing you say how proud you were of us meant everything to me. You had a positive influence in each of our lives. I will miss our talks about life and your stories that always seemed to have a lesson behind it, but most of all, I will miss your presence. I will make sure your great granddaughter and grandsons know how you lived and who you will always be to me.

Until we meet again,

Love your grandson (Bryan)

Jane's Harrison
Norfolk, VA
Sunday, May 28, 2023
Oscar, u were a seller man n I admired u Sir, rest my friend.


Cindy Huggins
Kerrville, TX
Saturday, May 27, 2023
So sad to hear of Oscar's passing. I worked many years at the courthouse in Boerne as the district court reporter. Oscar was always so kind and was a wonderful bailiff. He will be greatly missed.

Paul Harrison
Kerrville, TX
Friday, May 26, 2023
Dear Oscar,

You epitomized what being a Texan was all about. I met you in 1986 when your wife's daughter, Sylvia and I started dating. I found you to be a mountain of a man. You intimidated me. You loved the Texas Hill Country and because of that, I couldn't wait to come for our annual two weeks visit. You taught me how to hunt, skin a deer, harvest livestock, and so many things. You didn't stay mad at me too long when I shot your favorite hen instead of the roosters you set me out to kill. We had so many family BBQs with friends and family. You and I dressed our own hog, mutton and made homemade chicharron's while manning the beer and BBQ. I appreciate the times you took me on patrols when you were a deputy. I will always remember, together we would try and drink all the beer in Texas. Of course, that was back in the day. You seldom showed emotions, but one could tell you were always excited every time we pulled into to the driveway. You adored our children, and our children revered you. Thank you for being my kid's grandfather. Your passing hurts! Heaven is a better place. I will see you again.

I will always love you!

Your son in-law, Paul


Frieda J. Pressler
COMFORT, TX
Thursday, May 25, 2023
My sincere sympathy to the family for your great loss. Oscar was a prime example of a Professional Law Enforcement Officer and a Friend. I will never forget Oscar for all he stood for and his dedication to Kendall County. He was a good Baliff, Translator, and an Officer of the Court. May your memories, family, and friends help ease your pain. Rest In Peace Oscar. We will miss you.

Olga Evans
Mexia,
Wednesday, May 24, 2023
So sorry for your loss. My condolences to the family.

Robert Mireles
Virginia Beach, VA
Wednesday, May 24, 2023
Oscar, may you rest in peace.