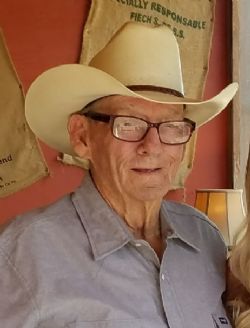 Visitation
Grimes Funeral Chapels
728 Jefferson
Kerrville, TX 78028
Saturday, May 27, 2023
5:00 pm - 7:00 pm
Map & Directions


Send Flowers
Graveside Service
Leakey Floral Cemetery
127 Hwy 337 East
Leakey, TX 78873
Sunday, May 28, 2023
2:00 pm
Map & Directions


Send Flowers
Leakey Floral Cemetery
127 Hwy 337 East
Leakey, TX 78873
Map & Directions


Send Flowers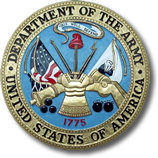 William Gammon Surber

of Alice, TX
September 29, 1934 - May 25, 2023
---
William Gammon "Bill" Surber, 88, of Alice, Texas, passed away on May 25, 2023 in San Diego, TX. He was born in San Antonio, Texas to William Erich and Beulah Lurah Surber on September 29, 1934. He married Glenda Marlene Stapleton on August 16, 1969, in San Antonio, Texas and gained two bonus daughters, Dodie and Dana.

Bill attended primary schools in Kerr County before his family moved to Blanco, Texas where he graduated from Blanco High School in 1955. He was the oldest of five siblings. He worked in the oilfield before being drafted into the Army in 1957 and discharged in 1959 as Private First Class. During his time in the Army, he was a member of the 47th Infantry 2nd Battle Group Football team as well as on the Boxing team. After being discharged from the Army, Bill worked in the custom hay business for many years along with raising hunting dogs as his passion. He won several state dog meets back in the day with his prize dog, Blaze.

Bill was a man with many interests and likes including hunting with his dogs, boxing and playing football. Bill was always passionate about his dogs. Two of his favorites were Blaze, his prize coon dog and Shadow his buddy. And in his later years, his happy place was telling many long-winded stories. He was a man with many names from William, Bill, Surber, Sonny, PawPaw, Dad, Willie, Uncle Willie and last but not least Wild Bill.

He is preceded in death by his parents, William Erich and Beulah Lurah of Blanco; wife, Glenda Surber of Leakey; daughter, Dodie Pressler Collins of Harper; sister, Evelyn Hineline and husband, Bud of Blanco; brother, Bud Surber and wife, Margie of Alice; brother, Herb Surber and wife, Dottie of Marfa and mother-in-law, Prentiss Stapleton of Leakey.

Bill is survived by daughter, Dana Hastings and husband, Randy of Alice; son-in-law, Barry Collins of Harper; and brother, Charles Surber and wife, Susan of Burnet. Grandsons, Kristopher Pressler and wife, Tiffany and Kyle Pressler and wife, Erin all of Boerne. Grandson, Quint Collins of Harper; granddaughter, Karli Collins of Horseshoe Bay; grandson, Collin Bennett and wife Marianne of Fordtran; granddaughter, Lexie Whitis and husband, Trent of Kingsville; grandson, Luke Hastings of Malden, Massachusetts and Dylan Hastings of Artesia, New Mexico. Great granddaughters Anna Marie Vaughn of Fordtran; Kali Fischer, Kyndal Pressler, Pepper Pressler and Emma Pressler all of Boerne. Great grandson and great granddaughter, Ty and Hartley Whitis of Kingsville. Bill is also survived by dear friends S.L. Bennett, Lee Pressler, Tim Caldwell, Wayne Miller, Mike Scallon and Mike and Glenda Curtis. Bill is survived by numerous family members and friends.

Bill became a believer many years ago and was baptized along with his wife, Glenda, in the Blanco River.

Visitation will be held Saturday, May 27, 2023 from 5 p.m. - 7 p.m. at Grimes Funeral Chapels, 728 Jefferson Street, Kerrville, Texas.

Graveside service will be held Sunday, May 28, 2023 at 2:00 p.m. at Leakey Floral Cemetery, 127 Highway 337 East, Leakey, Texas.

Pallbearers are Kristopher Pressler, Kyle Pressler, Collin Bennett, Will Byler, Wayne Miller and Mike Scallon.

The family of William Gammon Surber wishes to extend their sincere thanks to Windsor Nursing and Rehabilitation Center in San Diego for caring for ''Wild Bill'' during his stay.




4 Condolence(s)

Connie Clark Lackey
Kerrville, TX
Monday, May 29, 2023
So sorry for your loss. Thanks for putting something in the newspaper. I didn't know about Herb. I'll look for a newspaper obituary - Marfa, TX (and Dottie) ? Still working on the Clark genealogy line.

Debbie Clark Roce
Guy, TX
Saturday, May 27, 2023
Sincere condolences to all those who loved this special man! He was one of a kind and will be missed!

Jan Granberg
BLANCO, TX
Thursday, May 25, 2023
I'm so sorry for your lost. The Surber family was always very special.

Charlotte Acker
San Antonio, TX
Thursday, May 25, 2023
My sincere condolences to the family.
Hold onto the beautiful memories. Dana and
Randy, your generous heart as loving caregivers made
his final years very happy.
Deepest sympathy to all.