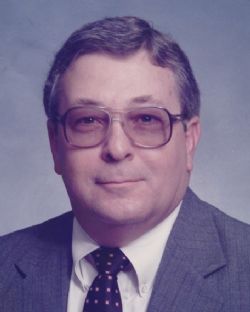 Visitation
Grimes Funeral Chapels
728 Jefferson St.
Kerrville, TX 78028
Thursday, September 21, 2023
5-7 PM
Map & Directions


Send Flowers
Graveside Services
Oakwood Cemetery
Whitesboro, TX
Saturday, September 23, 2023
10:00 AM


Send Flowers
Donald Wayne Walsh
of Kerrville, TX
February 25, 1941 - September 18, 2023
---
Donald ''Don'' Wayne Walsh, Sr., 82, of Kerrville passed away on Monday, September 18, 2023.

Don was born in Grayson County, Texas at home to Willis ''Bill'' Pinkney Walsh and Dora Mae (Thompson) Walsh on February 25, 1941. He grew up in Whitesboro, Texas. Don attended school at Whitesboro High School and graduated in 1959. Don went on to attend and graduate from North Texas State University in Denton, Texas. Don married Barbara Ann (Lavely) Walsh on May 21, 1966, in Roswell, New Mexico. They shared 53 years of marriage before Barbara preceded him in death in 2019. Don married Melody Dawn (Garton) Walsh on November 16, 2020, at Trinity Baptist Church in Kerrville, Texas.

Don was preceded in death by his wife, Barbara Ann Walsh; his parents, Bill and Dora Walsh; his brother, Billy Dale Walsh; his sister, Nancy Mae Walsh; his daughter-in-law, Debbie Walsh; his niece, Leslie Gail Walsh; and numerous aunts and uncles.

Don is survived by his wife, Melody Moser Walsh; children, Donald ''Donnie'' Wayne Walsh, Jr., Bobby Dale Walsh, Jon Moser (Sonia), and Heather Moser Daugherty (Brian); grandchildren, Hayden Walsh (Adrianna), Brittany Walsh, Carsen Walsh, Danica Walsh, Emma Daugherty, Claire Daugherty, and Hannah Daugherty; great-grandson, Henry David Walsh; nieces, Billie Kay Walsh Bartolomucci and Nancie Walsh Rosson (James); great-nephew, Josh Bartolomucci (Elizabeth); and sister in-law, Paula Kay Walsh Eppler.

Don was taught the values and rewards of hard work at an early age. During his high school years, Don and his dear friend, Hank Lovejoy, worked at separate drug stores as soda jerks. Don worked on the south side of the street and Hank worked on the north side and both worked wherever they were needed. Don often recalled fond memories of working the soda fountain.

Don worked his entire professional career for the C.R. Anthony Company beginning while he was in college, working his way up to assistant manager after graduation, and then to store manager and ultimately to a regional manager, responsible for the South Texas and Louisiana territory for the C.R. Anthony Company.

A viewing and visitation with family will be held at Grimes Funeral Chapels in Kerrville, Texas on Thursday, September 21, 2023, from 5 to 7 p.m. The graveside service will be held on Saturday, September 23, 2023, at 10 a.m. at Oakwood Cemetery in Whitesboro, Texas.

In lieu of flowers, the family wishes that memorials be given in Don's memory to Peterson Hospice at 250 Cully Drive, Kerrville, Texas 78028; or to the charity of one's choice.



6 Condolence(s)

Robby Hurt
Mountain Home, TX
Friday, September 22, 2023
I had lots of interactions with him at the Kerrville Anthony's and all of them were very good. I don't remember seeing him after the store closed but thought of him a few times hoping all was well. My sympathy and condolences.

Robby Hurt

James and Amy Bowlin
Kerrville, TX
Thursday, September 21, 2023
Bobby, you and your family are in our thoughts and prayers. May God comfort you and bring peace during this time of great sadness. As believers we are thankful for the reunion that is to come one day.
Love and prayers.
James and Amy

Regina Boles Gordon
Kerrville, TX
Thursday, September 21, 2023
Mr. Walsh always had a smile and a hug ready when he saw me. I have many memories of him and the Walsh family at Trinity. I am so sorry for your loss, but I know he's with Jesus now and we'll see him again someday.


Judy West
Lawton, OK
Thursday, September 21, 2023
I am so very sorry for your loss. Prayers for you, Don's family, and your family for safe travels and comfort and understanding during this sad and difficult time. Love you!

Kerry Sutton
Kerrville, TX
Thursday, September 21, 2023
I always enjoyed our visits and for whatever reason I could always make you laugh. Your entire family has always been such a blessing to me and now it will be transitioning into the capable hands of your boys. You are leaving a solid legacy and you will be greatly missed.

Meg Tinius
Philpot, KY
Thursday, September 21, 2023
Don Walsh was a very caring and giving person who loved his family, his church family. He never met a stranger and He would do what he could for anybody.
He will truly be missed, But I know one day I will see him again.
My prayers go out to family and friends.