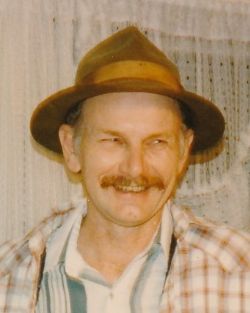 Memorial Service
Divide Chapel
Mountain Home, TX 78058
Wednesday, October 18, 2023
4:00 PM


Send Flowers
Klein Ranch
Mountain Home, TX


Send Flowers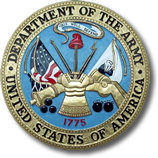 Everett Lee Ramsey

of Mountain Home, TX
August 13, 1946 - September 25, 2023
---
Everett Lee Ramsey, 77, passed into the loving arms of his heavenly Father on September 25, 2023, in Bandera, Texas.

Everett was born in Indiana to Geaneta Graham Ramsey and Paul Ramsey on August 13, 1946.

He joined the Army Air Corps in 1966 and served honorably for 3 years. While serving, he was in Vietnam. He was honorably discharged in 1969.

After his mother married Billy Fred Klein in 1970, Everett moved to Mr. Klein's ranch and helped with the ranch. He was a member of Four Square Church for over 20 years, was an avid bowler and loved to fish.

He was preceded in death by his father, Paul Ramsey; his mother, Geaneta Klein and step-father, Billy Fred Klein; step-brothers, Fred Klein, Orien Klein; step-sister, Betty Long; and nephew, Kurt Saxton.

Survivors include sister, Janet Saxton; brother, Rick Meredith; step-sister, Zelpha Dreiss; and numerous nieces and nephews.

Although he never had children of his own, he always enjoyed children and loved to help them with sports and fishing.

Funeral services will be held on October 18, 2023 and will be a double funeral with his mother who preceded him in death by 12 days. The funeral will be held at the Divide Chapel at Mountain Home on Wednesday, October 18, 2023 at 4 PM, officiated by Pastor Jim Boyd. Burial will be on the Klein Ranch and meal fellowship will be at Divide Chapel Fellowship Hall after the funeral. All are invited.

Memorials may be made to Cowboy Camp Meeting, Divide Volunteer Fire Department, or the charity of your choice.


2 Condolence(s)

Olivia Centeno
Kerrville, TX
Saturday, September 30, 2023
My sincere condolences. Everett was a very kind man. I meet him long ago bowling in our local Kerrville league. He would often give me pointers! I know he will be greatly missed.

Olivia

Olivia Centeno
Kerrville, TX
Thursday, September 28, 2023
My sincere condolences. Everett was a very kind man. I meet him long ago bowling in our local Kerrville league. He would often give me pointers! I know he will be greatly missed.

Olivia