Celebration of Life
Rails, a Café at the Depot
615 East Schreiner St.
Kerrville, TX 78028
Saturday, October 28, 2023
2:00 PM
Map & Directions


Send Flowers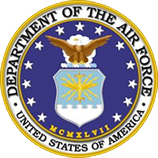 Daniel Patrick Wheat III

of Kerrville, TX
December 6, 1932 - September 27, 2023
---
Daniel Patrick Wheat III passed away on Wednesday, September 27 in Kerrville, Texas. He was born on December 6, 1932, to Daniel Patrick Wheat II and Nelle Wheat in Beaumont, Texas. After attending public schools in his hometown, Danny entered Texas A&M University in 1951, where he proudly served in the Corp of Cadets. In his Senior Year, he was a Wing Commander in command of the 2nd Wing. He also was selected to be a member of the Ross Volunteer Company, an honorary service organization whose members are chosen on a basis of honor, humility and character. The ''RV'' Company was founded in 1887 and is the oldest honor guard of its kind in the State of Texas. At final review, he received the Air Force Award for the Outstanding Air Force Cadet and the Albert Sidney Johnston Saber Award for his academic achievement. He also received the Engineering Department award for the top engineering graduates of 1955, and his name remains on a plaque in the Engineering Building that lists the award recipients for the year. Danny remained a proud Aggie for his entire life and cherished the many friendships that he maintained with Former Students of the University.

After college, Danny married the love of his life, Carolyn Carmichael, and soon thereafter began military service in the United States Air Force, where he served as a Base Engineer. He was initially stationed at the coral atoll Johnston Island Air Force Base and then later at Hickam Field in Honolulu, Hawaii. As an officer, Carolyn was able to be stationed with Danny and they had many interesting experiences during his tour of duty.

After his discharge from the Air Force, Danny and Carolyn returned to Beaumont, Texas where they made their home. During the next six years, they became the parents of one daughter and three sons. Danny joined Transit Mix Concrete and Foundation Company, a company founded by his father Pat Wheat in 1939, and was proud to be part of a family business that served Beaumont and its surrounding areas for many years. They love their Beaumont friends, as well as their children and extended families, and remain in close contact with them today. In 1987, Danny and Carolyn moved to the Texas Hill Country, initially living in Hunt, Texas. They later relocated to Kerrville and through the years developed friendships with many people that mean so much to both of them.

Danny believed in community service, and was active in the Rotary Club of Beaumont, where he served as its President. He later served as Chairman of the Beaumont Chamber of Commerce. He also served as Chairman of the Jefferson County Flood project, a major project to deepen and widen Hillebrandt and Taylor bayous to improve drainage and alleviate flooding in the Beaumont and surrounding areas. After his move to Kerrville, he transferred to the Kerrville Rotary Club, where he enjoyed meeting the men and women of the business community and becoming involved.

Danny loved the outdoors. Growing up on the coast, he especially loved to catch speckled trout, and later in life he developed an interest in fly fishing in the streams and rivers of the Hill Country as well as the Rocky Mountains and other mountain ranges of the western United States. He proudly was a member of the Texas Hill Country Fly Fishers where he made many close friends and enjoyed teaching others the fundamentals of fly casting.

Danny is survived by his wife of 68 years, Carolyn; his sister, Lettie Goehringer and husband Warren; his sister, Ann Wheat; his sister, Jane Parks; his daughter, Lettie McArthur and husband Reid; his son, Dan Wheat and wife Barbara; his son, David Wheat and wife Pam; his son, Mark Wheat and wife Sally; nine grandchildren, Eliza McArthur Murray and husband Matt, Tom McArthur and wife Lori, Daniel Patrick Wheat V (Pat), Reilly Wheat Johnson and husband Adam, Annie Wheat Morgan and husband Ryan, Evan Wheat Manskey and husband Eric, Lauren Wheat Childs and husband Tyler, Nick Wheat, Sara Wheat; and eight great-grandchildren, Margaret Murray, McArthur (Mac) Murray, James Johnson, Henry Johnson, Owen Manskey, Kyle Manskey, Shaylinn Manskey, and Nahla Manskey.

The family expresses sincere gratitude and appreciation to the staff at Peterson Regional Medical Center for their professional and compassionate care.

A celebration of Danny's life will be held at 2:00 PM, Saturday October 28th at Rails, a Café at the Depot, located at 615 East Schreiner Street in Kerrville, TX. During his life, Danny supported many charitable organizations, and in lieu of flowers, please consider making a donation to your favorite charity.


3 Condolence(s)

Mary Ellen and Tim Summerlin
Kerrville, TX
Wednesday, October 18, 2023
I am so sorry that we will be out of town on the 28th. Danny was such a treasured friend and outstanding citizen both in Beaumont and in Kerrvile that it was an honor, inspiration, and pleasure to have known him.

Mary Ellen and Tim

SETEX Construction Corp.
Beaumont, TX
Monday, October 16, 2023
We send our condolences and your family is in our thoughts and prayers.

Michael B. Mecke
Kerrville, TX
Friday, October 6, 2023
My condolences to Danny's wife Carolyn, his siblings, children, grandchildren and great-grandchildren. Plus, his many friends. I know he will be sorely missed by all. Danny was a fine man and a good Aggie "senior Lunch Bunch" friend - we will really miss you guy. Thanks for helping to start us back up again following the awful Covid year and recovery.

Flying high again now Danny! Gig Um! MIke Mecke '61