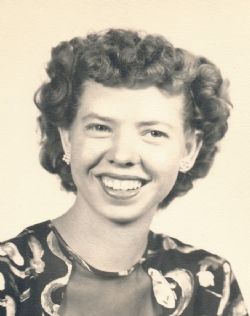 Funeral Service
Grimes Funeral Chapels
728 Jefferson St.
Kerrville, TX 78028
Monday, November 20, 2023
10:00 AM
Map & Directions


Send Flowers
Wanda Birdsong
of Kerrville, TX
May 2, 1932 - November 2, 2023
---
Wanda Lou Birdsong, age 92, passed away November 2, 2023 in Kerrville, TX. She was born in Canute, OK to Bures and Arthenia Thomas on May 2, 1932. She married Phillip Cleary in Oklahoma City.

She went to school at Canute Public School; she worked as a manicurist for 2 years and then became a full time home maker.

She was preceded in death by her parents; husband; and brother, Bill Thomas.

She is survived by sons, Dan Cleary and Pat Cleary; grandson, Chris; brother, Donnie Gale Thomas; and sister, Betty Collins.

Funeral services will be held at 10 AM, Monday November 20, 2023 at Grimes Funeral Chapels with Pastor Frank Oakman officiating. Burial will follow at Canute Cemetery, Canute, OK.

The family wishes to extend our sincere thanks to the Brookdale Staff and Peterson Hospice Care.