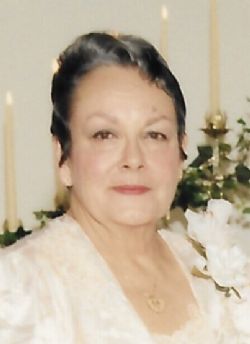 Memorial Service
Impact Church
2031 Goat Creek Rd.
Kerrville, TX 78028
Thursday, November 16, 2023
2:00 PM
Map & Directions


Send Flowers
Betty Jo Christensen
of Ingram, TX
November 25, 1932 - November 7, 2023
---
Betty Christensen of Ingram, passed away on Tuesday November 7, 2023.

She was born to Merrill Truman Pegg and Anita Inez Cook in Ada, OK on November 25, 1932. She married Wilbert R. Christensen, the love of her life, on November 11, 1972 in Minneapolis, MN.

Betty put herself through beauty school and was recruited by Clairol Co. in New York. While she loved the Big Apple, she found herself returning to Minneapolis to run a salon with over 90 beauty operators for the Dayton's Corp. for several years. It was there she found her love of teaching in both cosmetology as well as dance. When her husband's work took them to new cities, Betty unleashed her entrepreneurial drive and started and ran several successful businesses of her own from hair salons to skin correction centers from Minneapolis to Houston. The last move was to Kerrville where Betty was able to pursue her passion for helping others by helping to establish the Kerrville Crisis Council. She also enjoyed volunteering in the community at the Kerr Arts and Cultural Center during which time Betty became something of an oil paint artist herself. She enjoyed sharing the joy of art by volunteering to teach art class to the children at Impact Church.

Betty was preceded in death by her husband, Will Christensen.

Survivors include her eldest son, Christopher Cassidy and his wife Susan; her daughter, Lesley Parker and her husband Brad; her stepsons, Jay Christensen, and Thomas Christensen and his wife Kari.

A memorial service will be held at 2:00 pm, Thursday, November 16, 2023, at Impact Church.

Memorials may be given to Kerr Arts and Cultural Center, Attn: Lanza Teague, PO Box 293634 Kerrville, TX 78029.



1 Condolence(s)

Lanza Teague
KERRVILLE, TX
Thursday, November 9, 2023
God bless Leslie, Chris and everyone Betty leaves behind. I will miss her friendship, humor, (sometimes unsolicited) advice and her straight-forward honesty. She was a good friend and I am so sad she no longer walks the earth.