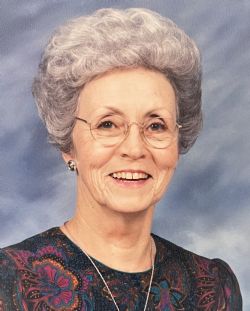 Memorial Service
Grimes Funeral Chapels
728 Jefferson St.
Kerrville, TX 78028
Friday, November 12, 2021
2:00 PM
Map & Directions


Send Flowers
Sylvia Jane Garrett
of Kerrville, TX
December 20, 1933 - October 14, 2021
---
Sylvia J. Garrett, 87, passed away October 14, 2021 at University Hospital in San Antonio, Texas. A celebration of life service will be held on Friday, November 12, 2021 at 2pm at Grimes Funeral Home in Kerrville, Texas.

Sylvia was born December 20, 1933 in Franklin, Arkansas to Millard M. Garrett and Varna L. Garrett. In younger years, Sylvia had lived in Crossett, Arkansas. She had graduated Crossett High School in 1951. Later, Sylvia went to Hardin Simmons University and graduated with a Bachelor's of Science degree in Music in 1956. She taught Junior High in Corpus Christi for 10 years and later worked as a music director at Mary Carroll High School in Corpus Christi from 1968-1969. In 1986, Sylvia went into administration and became a music consultant for Corpus Christi Independent School District for 3 years and later became the Coordinator of Secondary Curriculum until retirement in 1991. Sylvia was a soloist for a large church in Corpus Christi and sang with the Corpus Christi Choral and other civic groups. After retiring from her music career, Sylvia moved to Kerrville, Texas and continued to be involved in music. Sylvia travelled with her longtime friend, Martha Simpson for several years before settling in Kerrville. She joined Sun Rise Baptist Church where she played the piano until 2012 due to Martha's health requiring her full attention. Sylvia loved God, Church, Family, and Friends. She was always giving, but never asked for anything in returned from her loved ones.

Sylvia was preceded in death by her parents: Millard and Varna Garrett; siblings: Basil M. Garrett, Zyble R. Deaton, Doris E. Murphy, and Althea M. Holland; life-long best friend and partner in crime: Martha Simpson.

Sylvia is survived by her adopted family of many years acting daughter: Sandra Hyatt and husband Jimmy; grandchildren: Shaina Dominguez and husband Ray, Shannon Steigleder; great grandchildren: Macee Steigleder, Jaxton Seabourn and Rayen Dominguez; numerous nieces and nephews.

Sylvia will be dearly missed by all of us that loved her.


10 Condolence(s)

Sylvia Long
San Antonio, TX
Friday, November 5, 2021
I am proud to have been named after my beautiful & talented Great Aunt Sylvia. It makes my heart happy she had folks in Kerrville who loved her and who she loved in return. She was a special lady, elegant and caring. She will be missed by all her students in Corpus Christi, including my husband Randy, many of which still kept in contact with her! She will be missed by anyone who was blessed to have known her.

Larry Cashion
Corpus Christi, TX
Thursday, October 28, 2021
One of the first things I think of when I think of Miss Garrett, besides the crush I had on her, is a song the choir sang to her often in the choir room at Mary Carroll High School.

We Love you Sylvia
Oh yes we Do
We Love you Sylvia
And we'll be True
When your not near us
We're blue
Oh Sylvia, WE LOVE YOU

The beauty in this song we sang to you is, although you are not with us in body, your spirit and the beautiful memories I, and thousands of others have with you in their lives.
You made such a difference in my life. Being in choir was my joy and safe place in high school. You helped me build self confidence and gave me opportunities I would have never otherwise had. You supported, believed in, help build me up and then let me fly.

I LOVE YOU Miss Garrett, and hope to sing in the choir with you in heaven.

Reynaldo P GARCIA
Houston, TX
Wednesday, October 27, 2021
She Will Be Miss,We All Love Here At Mary Carrol.

Cindy Holland
Crossett, AR
Wednesday, October 27, 2021
Our Aunt Sylvia was a wonderful, sweet, loving,giving,caring person. She was so accomplished and we are all so very proud of her and. Our whole family will miss her every day. She will be missed by many forever. Rest In Eternal Peace,dear Sylvia. I'm sure Our Lord has welcomed you with open arms and a glorious Hallelujah Chorus.

Shelly Morrow Motal
Dripping Springs, TX
Tuesday, October 19, 2021
Dear Ms. G,
I will forever be grateful to the Lord for all the wonderful time you took to teach us, mentor us and love us. I know you are enjoying dancing and singing with Jesus. You will be dearly missed.
In Christ,
Shelly (Soprano Mary Carroll HS Class of 1984)

Jody skipworth
Fairhope, AL
Monday, October 18, 2021
What a mentor and lovely person Ms Garrett was. She lead a lot of students to love music. "There's a destiny that makes us brothers…..none goes this way alone….all that we send into the lives of others…..come back into our own." May you Rest in Sweet Peace and know we are all singing "We Love You, Sylvia."

Ginger Stowe Hohm
San lorenzo, CA
Sunday, October 17, 2021
What an incredible impact you made on my life and so many others. And you did all of it by just being yourself

Miss you already.
Ginger - alto 1983

Alice Young Wiley
Austin, TX
Saturday, October 16, 2021
Everyone who had the good fortune to have Miss Garrett as a music teacher will always carry her in their heart. 1974-1977 She was one in a million. ❤️

Ric Smith
Houston, TX
Saturday, October 16, 2021
Miss Garrett was my choir director at Carroll HS 1970-1973. She instilled in me a love of choral music that continues to this day. I consider myself a very good sight reader, using the skills that she taught. I still hear intervals set to common tunes: a 4th, Workin' On the Railroad, minor 3rd, Lullaby, minor 5th, Ghost Music. The legacy she leaves of singers and directors I can't even imagine. RIP Miss Garrett. 🎶"Oh Sylvia we love you"🎶

Paul A. DUNNE
Dallas, TX
Friday, October 15, 2021
Sylvia Garrett was simply one of the most important people in my life. She literally changed the trajectory and everything that I have been able to accomplish has been because of her gentle but firm guidance early in my life. Blessings to her and her family…